Chiropractic Testimonials
"After two months of treatments by Dr. Ryan, with his expert care, I feel 15 years younger, physically and mentally. Thank you Dr. Ryan, Tammy and Annie for your professional services!"
- L.L.
---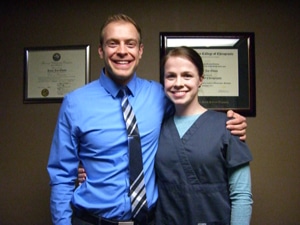 "Prior to coming to see Dr. Ryan I was having headaches daily. It's been over 6 months now since I started coming to Olson Chiropractic and my headaches have drastically decreased in number and severity thanks to Dr. Ryan!"
- Katie K.
---
"My journey with Olson Chiropractic started back a few years ago, with some ups and downs. Recently, I under went back surgery. Thankfully with the help of both Dr. Mark, Dr. Ryan and their dedication I was able to have the surgery done very quickly. Their staff is incredible to work with and they always made sure my needs were met. I am lucky to have such a great team that helped me through my life's little journey. Thank you Olson Chiropractic."
- Vicki K.
---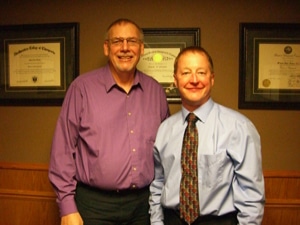 "Dr. Olson has provided excellent care for over 20 years. This care has allowed me to live a relatively pain-free life and to continue doing the things I love."
-Al. W
"P.S. I still travel from Iowa to see the doctor a few times each year."
---
"I have been coming to Olson Chiropractic for almost 16 years. I feel so much better than I did in my 'pre-chiropractic' days. My headaches that were part of my daily life are noe few and far between. My younger daughter had a lot of ear issues as a baby and chiropractic care helped her immensely. I would recommend Olson Chiropractic to anyone."
-Lisa K.
---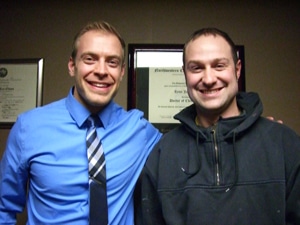 "I have been coming here for 15 years now and they have always addressed my concern with my back with great care."
-Neil A.
---
"Having visited many chiropractors in the past 40 years I have to say that Olson Chiropractic is the most holistic practice I've experienced. VERY knowledgeable! They saved me from shoulder surgery."
-Dee S.
---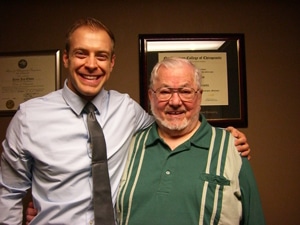 "I have been privileged to see doctors Mark and Ryan Olson for over 10 years, both for a maintenance program and acute care. Their professional care has made my life 'flow' much more smoothly. They have been and are a critical part of my health care. I thank them and I recommend them to all I see in need of their professional ministry."
-Bob M.
---
"We've enjoyed coming here for back, knee, and shoulder pain relief. We get good service and good rescheduled appointments."
-Pearl K.
---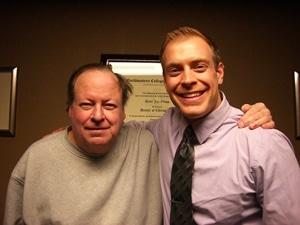 "Olson Chiropractic is by far the best chiropractic care I have ever had! Both doctors are extremely talented. The office staff is very friendly and professional. I always get my questions answered and explained in detail. I highly recommend their services and have. I have been coming here for about 8 years."
-Paul S.
---
"I have been coming to Olson Chiropractic for several years. They have been very good about my treatments. They are interested in helping me to stay in shape. I would recommend them highly."
-Gerald K.
---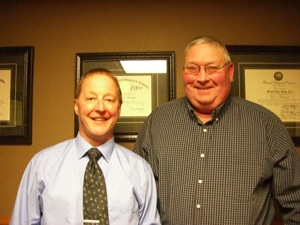 "I have been very happy with the care I've received at Olson Chiropractic Clinic. I've been a client for 10-15 years and have always received outstanding service. I would recommend Olson Chiropractic to anyone. They are kind, caring, and professional."
-Neil G.
---
"Olson Chiropractic has been treating me for the past 10+ years. They have always helped me when I have back problems."
-Hank V.
---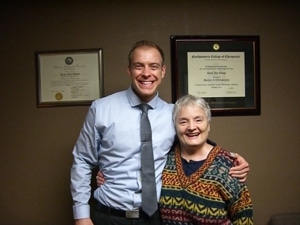 "I have been coming to Olson Chiropractic since the fall of 1996. I didn't know anything about them when I came in, but I'm sure glad I did. Dr. Mark Olson is a great chiropractor and he really cares about his patients. We aren't just money coming in the door. There were many times when I was hurting so bad, but he always found time to fit me in. Dr. Ryan is a wonderful addition to the staff and is also very good."
-Veronica L.
---
"Dr. Mark has helped me through several falls and recuperating from knee surgery when walking unevenly caused my back to be out of alignment. He has helped me with headaches. He keeps me able to keep moving and able to get on with my life."
-Diane B.
---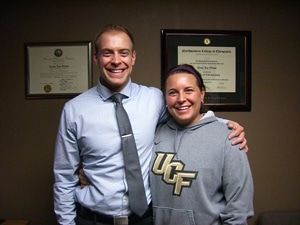 "Olson Chiropractic has been amazing in helping manage and control my pain from an existing injury from accupuncture to weekly adjustments! I have seen vast improvements in my mobility and range of motion. I would recommend Olson Chiropractic Center for anyone. Everyone should get adjusted!"
-Gerice O.
---
"I can't begin to thank the compassionate and knowledgeable staff at Olson Chiropractic. Since the beginning of seeing Dr. Ryan my chronic back pain has mostly subsided. I have more energy and am able to play longer with my daughter. I recommend Olson Chiropractic to all of my friends and family. They can't be beat!"
-Andi K.
---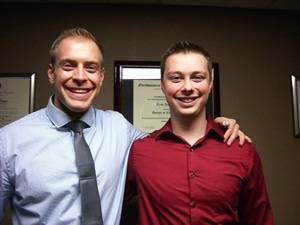 "Super friendly doctors and staff, knowledgeable on everything including vitamins. Always happy and greet you. Best chiropractic around."
-Justin F.
---
"The treatment I receive at Olson Chiropractic is professional and very helpful. The staff is caring and always have my best interests in mind. The doctors are very thorough and explain what they do and why the body reacts to being in an accident. I highly recommend Dr. Ryan Olson and Dr. Mark Olson!"
-Laurie S.
---
"I have been going here ever since I was little, they helped me with my ear problems. A couple years ago I had a series of brain traumas and they helped me recover from them. The whole staff is very personable, friendly, and caring about their patients."
-Amy N.
---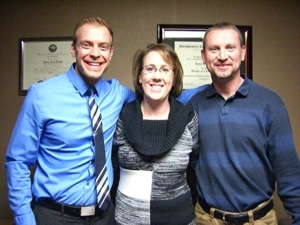 "I have had issues with my back and neck. Dr. Olson was able to remove the pain. I make regular visits and me back has been great. Dr. Olson is easy to talk with and he is concerned about my well-being."
-Jeff B.
---
"The people that work at Olson Chiropractic are always happy and friendly. They always make you feel welcome. They listen to your concerns. Dr. Ryan is always smiling and laughing. He makes it worth coming to the chiropractor."
-Carla B.
---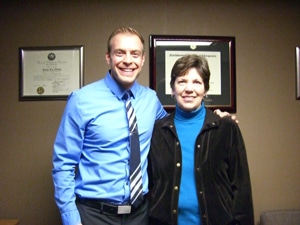 "I have benefited from Olson Chiropractic care with Olson Chiropractic for several years. All the while I have been greeted with smiles, given valuable information about my care and feel better because of the excellent care received. We are fortunate to have them in our community."
-Linda A.
---
"Since I have been coming to Olson Chiropractic Clinic I have had fewer spells of pain and am feeling much better the last few years."
-Frank R.
---
"I came to Olson Chiropractic because my husband pushed me to. I didn't think I needed any help. I had been in two car accidents and didn't realize the damage they had done on my neck. I couldn't read in bed and didn't think much of it, but after getting therapy my neck feels great. I can look down to read and it doesn't hurt. I also have ulceritive colitis and just learned to deal with the symptoms as they came up. But since coming to Olson Chiropractic I have not had a single flare up!"
-Summerly H.
---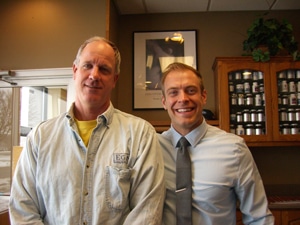 "I have been going to Olson Chiropractic for over 15 years. They have given me by far the best chiropractic service ever! The staff and doctors are great!"
-Brian K.
---
"Olson Chiropractic has aided in the healing and alignment of my back, neck and feet. I am amazed at the improvement in my quality of life. One does not realize the impact of what both minor and major accidents can do until years later. I did not see chiropractors in the 80's and 90's when I actually should have."
-Hollie A.
---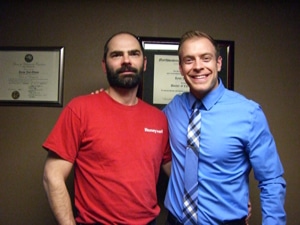 "I have been a patient at Olson Chiropractic for chronic back pain, workmen's comp, and other various injuries from snowmobiling over the years. The doctors and staff are professional and accommodating. They are very flexible with scheduling. Olson Chiropractic has allowed me to continue to work and do the things I love."
-Shane K.
---
"Monthly 'tune-ups' have been keeping my body running smoothly. For a year or more no colds or flu."
-Carin C.
---
"The chiropractors and staff at Olson Chiropractic Clinic are the best! They are always helpful and friendly, and accommodating. When you're hurting, they cure you. We've been going to Olson Chiropractic for 20+ years. They take care of the whole family!"
-Kari T.
---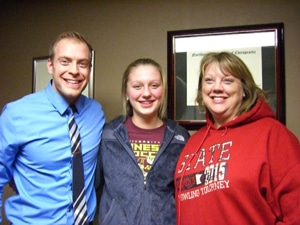 "Since I've started coming, I have seen improved performance in my daily life and in sports. O have also been more in tune to my body and how it feels."
-Jeslyn K.
---
"They are always there when I need them. They help keep me able to move after years of farming, milking cows, hauling milk cans, and then lifting 50 lb feed sacks for 42 years. I also had a slight stroke which weakened my left arm and leg."
-Glen B.
---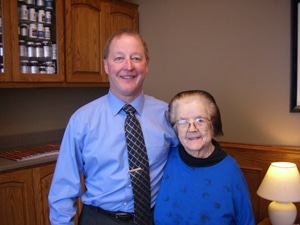 "If it wouldn't be for my treatments here, I wouldn't be able to get around because I am 95 years old."
-Ruby P.
---
"I have been a patient at Olson Chiropractic for several years and have seen both Mark and Ryan. Not only have they helped me through various injuries, they have helped me to improve my overall health, and well-being AND may have helped me avoid surgery. I would recommend Olson Chiropractic to anyone! You guys are awesome!"
-Suzanne K.
---
"You guys rock!"
-Zach T.
---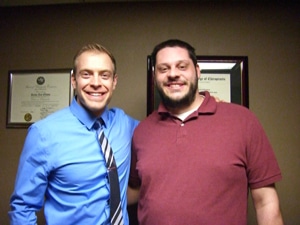 "I have been coming for adjustments for a couple months. Have loved the care and plan of action in improving my pain so far. I am very excited about where my health is headed and am looking forward to continued improvements over the next couple months."
-Ryan K.