Chiropractor Ryan Olson D.C.
Dr. Ryan Olson was born and raised in Buffalo, MN. After graduating Buffalo High school, he continued his undergraduate studies at North Dakota State University where he completed his degree in human performance and fitness. At NDSU is where chiropractic found Dr. Ryan. He played 5 years of Division 1-AA football for North Dakota State and during practice at fall camp he made a tackle and could not turn his neck. After practice he saw the trainer who said that he should see the team chiropractor. After being adjusted, He experienced the power of chiropractic and knew at that point that Chiropractic was his new path.
Dr. Ryan earned his Doctorate from Northwestern College of Chiropractic in Bloomington, MN. Dr. Ryan's goal is to increase the awareness and benefits of safe and natural chiropractic care. He has a strong emphasis on preventative and wellness care with therapies and rehabilitation as components to his practice philosophy. When not working, Dr. Ryan's zest for living in health is evident through his adventures in hunting, fishing, golfing, and spending time with family and friends. Just as he values the health and vitality of his patients, Dr. Ryan considers working out to be a mainstay of his own life. Dr. Ryan enjoys and draws his inspiration from his surroundings, family and friends. Dr. Ryan is married to his lovely wife Laura and has two children, Remy and Lainey.
---
Chiropractor Mark Olson D.C.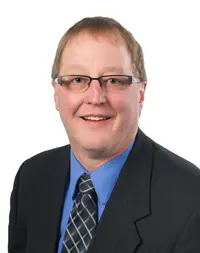 Dr. Mark Olson is a Buffalo native. After graduating Buffalo High school he attended Concordia College in Moorhead, MN where he completed his degree in Biology with a minor in chemistry and English. Upon graduating Concordia, Dr. Mark earned his Doctorate of Chiropractic and Acupuncture certification from Northwestern College of Chiropractic.
After graduating chiropractic school, Dr. Mark worked as an associate for 2 years before opening Olson Chiropractic Centers in 1990. He has 25 years experience underneath his belt and loves to help people reach their optimal health goals through natural chiropractic care. He has post graduate training in Thompson drop technique, spinal trauma, whiplash, functional medicine, nutritional counseling and Cox flexion-distraction technique. When not in the office, Dr. Mark enjoys adventures of hunting, fishing, cycling, skiing, and camping. He is also an active member in the Buffalo community serving as chairman for ducks unlimited and council member on the Zion Lutheran church board. Dr. Mark has been married for 24 years to his wife Karen and has 3 children: Nick, Kirsten and Kaylee.
---
Annie - Office Manager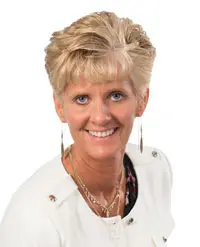 Annie has been part of our chiropractic team since 1999. She is our office manager and Ideal Protein weight loss coach. She is very passionate about chiropractic and the life-changing effect it has had on her and her family, as well as the health and well-being of our patients. She feels truly blessed to be part of the chiropractic profession!
Outside of the office, Annie enjoys spending time with her family and 6 grandchildren. She loves to cook, read, & travel.
---
Bryn - Chiropractic Assistant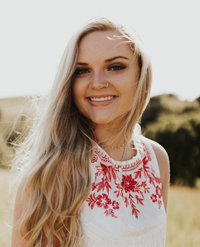 Bryn joined our chiropractic team in September of 2019. Bryn is pursuing a degree in exercise science at Concordia-St. Paul in hopes to become a physical therapist. In her free time, she enjoys going to the gym, spending time with her two nephews, and going up north with family.